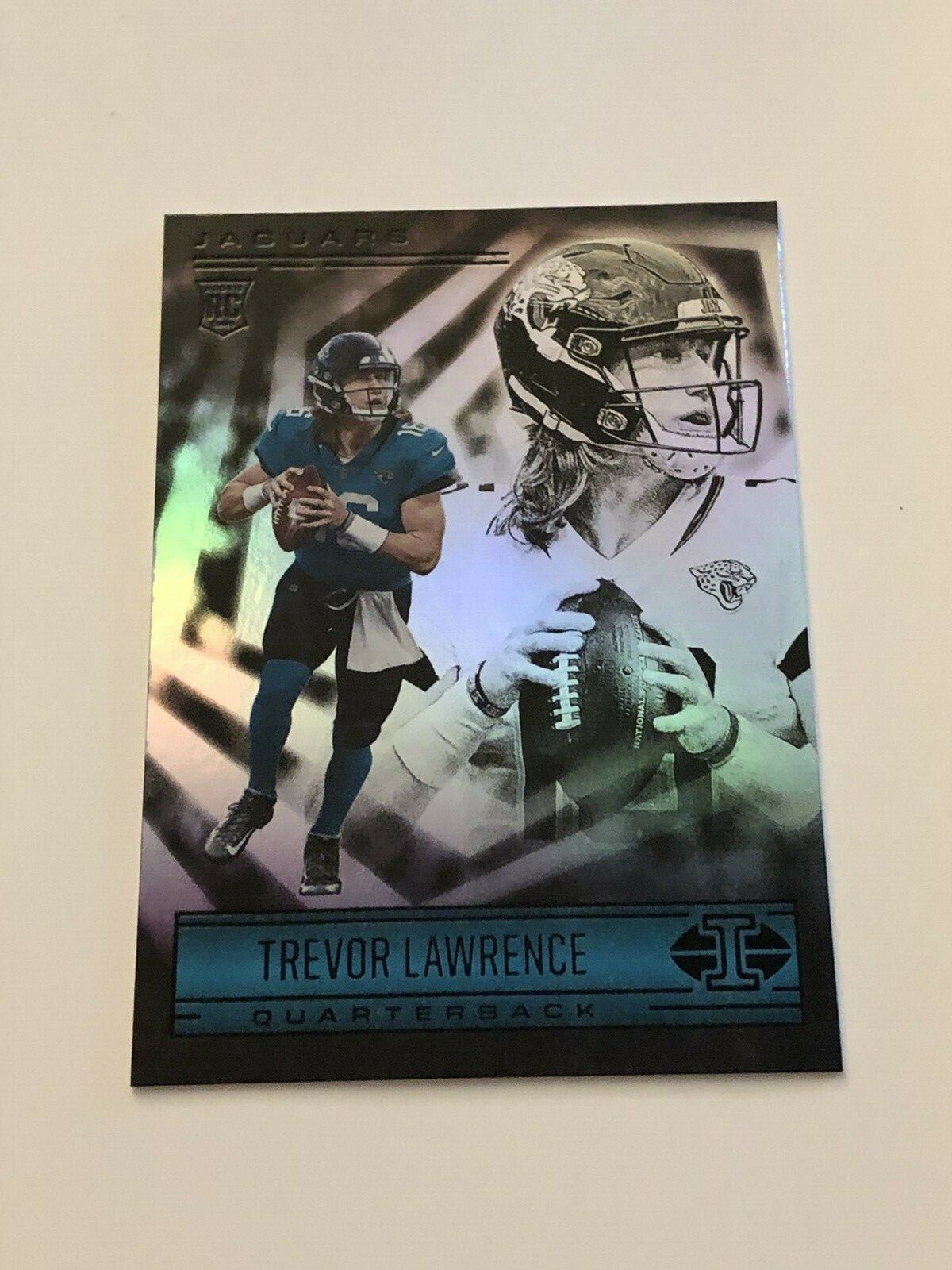 Price: 3.50 USD
Card Details:
TREVOR LAWRENCE ROOKIE 2021 PANINI ILLUSIONS #59 JACKSONVILLE JAGUARS




Please refer to the item images for exact condition of the card.
All sports and trading cards are assumed Near Mint/Mint, pulled straight from pack, and put into a perfect fit/penny sleeve/top loader immediately after opening unless otherwise stated within the listing details. 
If you have a question about this item or any other item on the Cardbox eBay store please don't hesitate to send us a message.
As always, if you purchase items from us before 11:00AM EST on weekdays and 9:00AM EST on weekends we will ship your product out that same day.
Additionally, don't forget about our Risk Free Purchases and Free Returns thanks to the eBay Money Back Guarantee and our outstanding Seller Performance level.
CURRENT PROMOTIONS: Go find two more cards to put into your cart and get 10% off your entire order today or if you can only find one, we'll give you 10% off that second card!