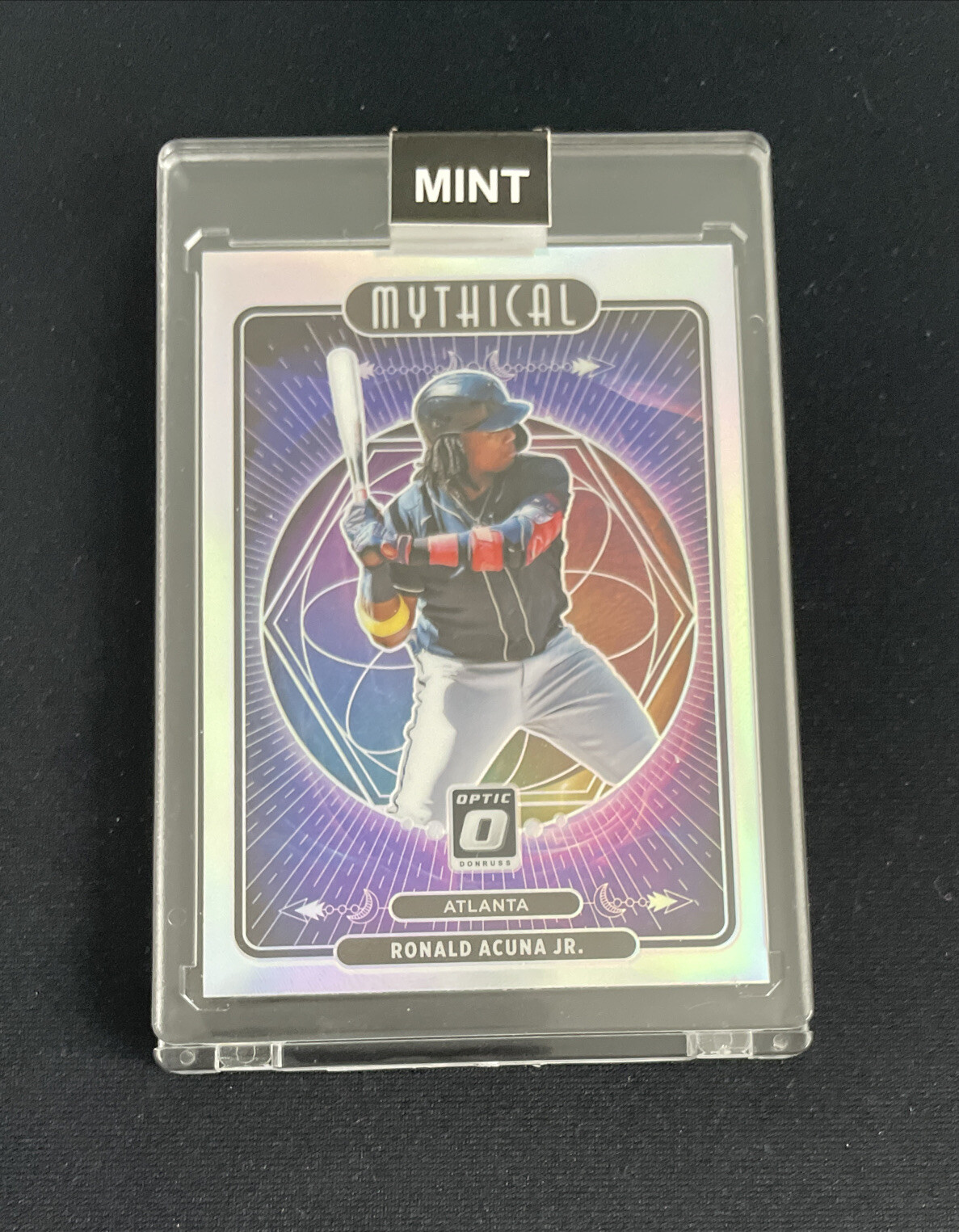 Price: 9.99 USD
Card Details:
Ronald Acuna Jr. 2021 Optic Prizm Mythical #M21 Graded Gem 10 / Mint 9




Mint By 3G

 

The featured card is certified to be in Mint
or Gem Mint condition by 3G. You will receive the card in a brand-new magnetic
case, secured with a ?Mint by 3G? quality seal. If you are not satisfied with
the quality of the card, simply return it with the seal unbroken within 14 days
for a complete refund (original purchase price and original shipping, plus free
return shipping).

 

Certification standards: While we cannot guarantee
a third-party grade we are confident that this card will receive a Mint 9 or
Gem Mint 9.5 or Gem Mint 10 if graded by any of the major grading companies. We
follow the same criteria as the major grading companies including checking the
quality of the corners, centering, edges, and surface.

 

We have added this component to our eBay store
for the following reasons:  

–      
Buying raw cards in
eBay is challenging it is nearly impossible to judge the condition other than
centering from pictures.

–      
The cost of grading
has escalated beyond being affordable for most collectors.

–      
PSA, BGS and other
grading companies have suspended grading and other grading companies have
extraordinarily long wait times.

–      
Why now? Since the
onset of the pandemic we have purchased thousands of cards ready for grading,
but the major grading companies are months from taking on new orders. 

 

 Shipping is $3.99 for the first card, then additional cards will ship free.