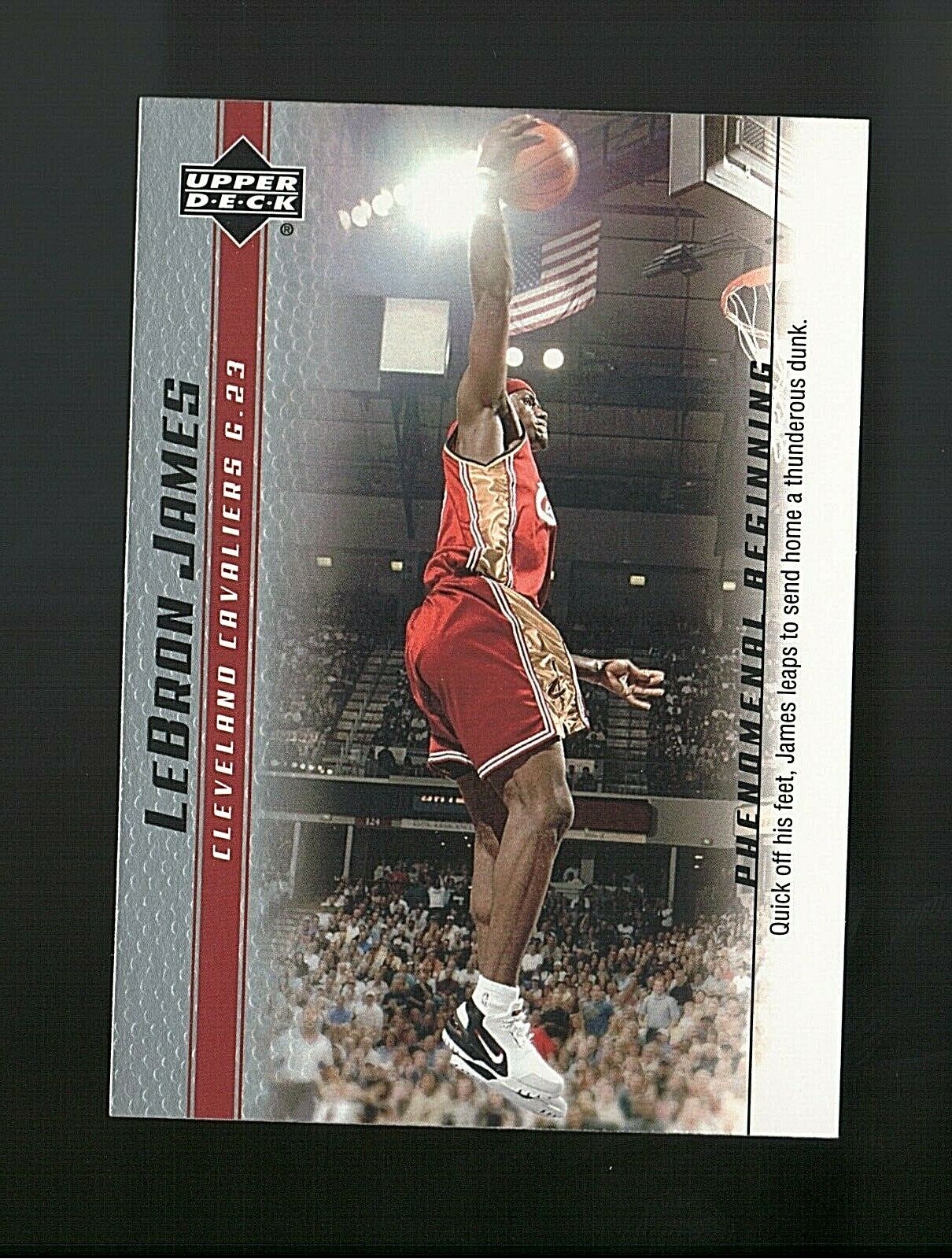 Price: 9.99 USD
Card Details:
READ👀 2003-04 UPPER DECK PHENOMENAL BEGINNING #18 LEBRON JAMES ROOKIE RC=L1658=




NM – …  READ👀 2003-04 UPPER DECK PHENOMENAL BEGINNING #18 LEBRON JAMES ROOKIE RC=L1658=
BEST PACKING ON EBAY GUARANTEED Ungraded "RAW"
cards are most likely below mint condition and thusly not to be purchased if you are searching for a mint or better
gradable condition card, though I do NOT
guarantee a third party grade of any kind. With that said,
they are most likely close to near mint condition NOT INCLUDING CENTERING (unless identified
otherwise in description/title/condition tab/listing body, etc.), having some type of surface, edge and or corner
blemish/dings. Please use the photos to determine your interest in the card in
its' current condition, YOU DECIDE THE
CONDITION. The exact
card you see is what you will get,EXCEPT for Items with multiple cards for sale. Items with multiple
cards of the same card for sale are mailed out in random order, but
are all within the same condition as described in "card condition". Add multiple cards to your shopping cart and or just
request combined shipping at any time; 50 cents each additional single raw card and or
1 dollar each additional graded card. 10 dollars maximum shipping no matter how
many cards you buy. Highest shipping
cost plus .50 or $1.00 to a max of $10.00
SHIPPING. JUST PURCHASE I WILL REFUND DIFFERENCE AFTER CHECK-OUT; please give me time to respond and provide your refund of the
shipping difference and to respond to messages. If you have any questions what-so-ever please ask BEFORE you bid, not after. IT MAY TAKE UP TO 24 HOURS FOR ME TO RESPONSD TO YOUR QUESTION. I OFFER NO GUARANTEES ON ANY RAW CARDS EXCEPT THAT YOU WILL GET THE
EXACT CARD IN THE PICTURE, except when there are multiples of the same card for
sale. No shipping over the weekends and holidays. Payments made
Friday's after 9:00 am will be shipped on Mondays, as long as the post office
is open. NO
INTERNATIONAL SHIPPING ON RAW CARDS. =#'s= at end of item description are for cataloging purposes only,
for cross-referencing.