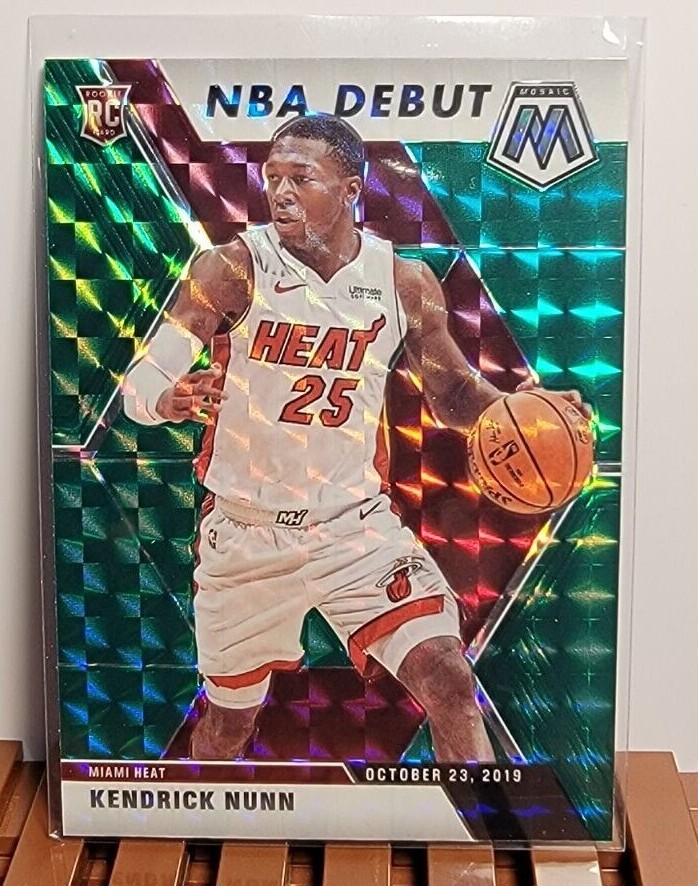 Price: 1.00 USD
Card Details:
NBA Rookie Card Selection 2019-2020 (Kendrick Nunn




This group is a selection of Kendrick Nunn Rookie Cards. All cards were unboxed and put immediately into a sleeve and binder for storage.
(Some cards were taken out of the sleeve for photo purposes.)
I take good care of my cards and make sure you get the same satisfaction when making a purchase. 
All cards listed are in near mint or mint condition. Any damage was from in the box, or it may just be some creases of the penny sleeve. 
All cards will be shipped in a penny sleeve and shipped with care. 
I do tend to have a busy schedule and will get to shipping ASAP. If a purchase is made and my time at that moment is taken I will personally message you and let you know when I will get around to shipping. I try to ship my items out same day. 
If you have any questions or concerns feel free to send me a message and I will respond ASAP. 
More items will be posted gradually. Feel free to check them out. 
Thanks for stopping by and have a good day!