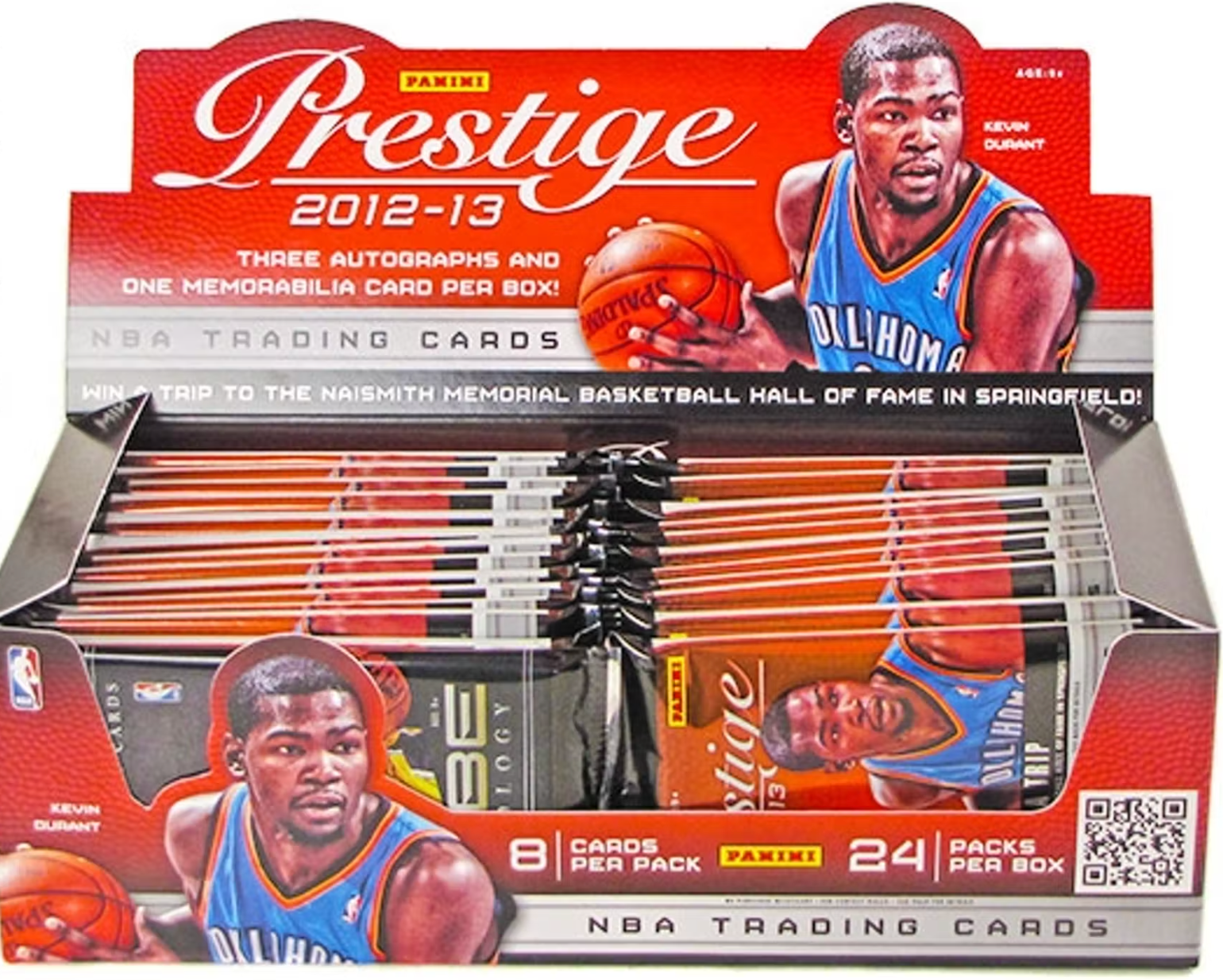 Price: 55.00 USD
Card Details:
Lot of 4 Sealed 2012-13 Panini Prestige Packs Kawhi Leonard Anthony Davis Rookie




 You are purchasing a lof that contains (4) unopened, factory sealed packs of 2012-13 Panini Prestige Basketball Trading Cards.  Each pack contains 10 cards.  Condition is "Brand New". Shipped with USPS priority mail.  Listing Photos are exact packs.  Selling off a large collection of sealed packs.  Feel free to check out my other listings! 
The information below has been kindly borrowed from Cardboard Connection.
Clean, player-focused designs highlight 2012-13 Panini Prestige Basketball. The second basketball card set of the year from Panini, 2012-13 Panini Prestige Basketball is another release that has tons of rookies — 100 to be exact. Covering both the shortened 2011-12 season and the 2012-13 class, rookie cards fall one per pack.
2012-13 Panini Prestige Basketball base cards have a modern design that is dominated by a player photo. The background starts out white before shifting into a black and white photo with a splash of color at the top. A thin ribbon at the bottom houses the player's name and frames in the main photo. Rookie cards have two player photos on the front. A full-color shot sits in the foreground while a black and white portrait decorates the background.
Autographs fall three per box in 2012-13 Panini Prestige Basketball. They're led by Old School Autographs and Distinctive Ink and their on-card signatures. Prestigious Pros use sticker autographs.
As part of Panini's plans to cut back on memorabilia cards, 2012-13 Panini Prestige Basketball comes with just one game-used card per box. These include Inside the Numbers and True Colors.