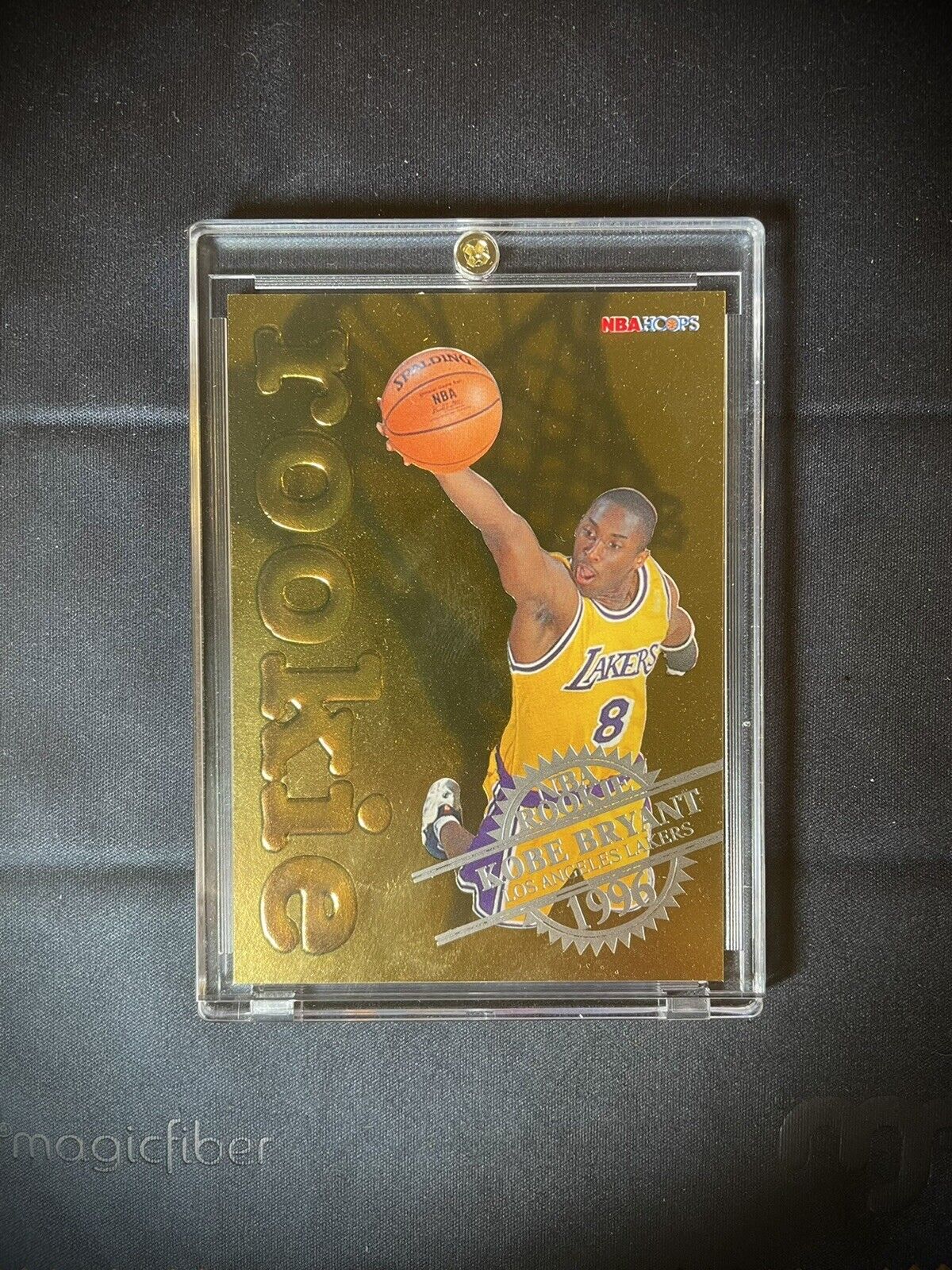 Price: 1,575.00 USD
Card Details:
Gold Embossed Kobe Bryant Rookie 96-97 NBA Hoops 3/30 1st Edition Gem 10 Mint




Kobe Bryant Rookie 96-97 NBA Hoops 3/30 Gem Mint 10 1st Edition Gold Embossed
There's something magical about this card. It's an embossed, gold reflector and I've never seen another like this one. 4 perfectly sharp corners and unblemished in structure and beauty. Coloring and light refractor qualities are captivating.
Free shipping and I will also pay for shipping insurance. Ships in Pro-Mold Premium Case. Absolutely beautiful card of the legendary Kobe Bryant. This card has been stored in a case since the day it was bought and looks like it did from day one.
Newlywed, bought a new home and have projects, and working on building a family and fund for our babies coming soon. Sad to see it go, but it has been a card I've truly loved for 25+ years, so, I'm spreading the joy. Thanks for shopping and God bless!