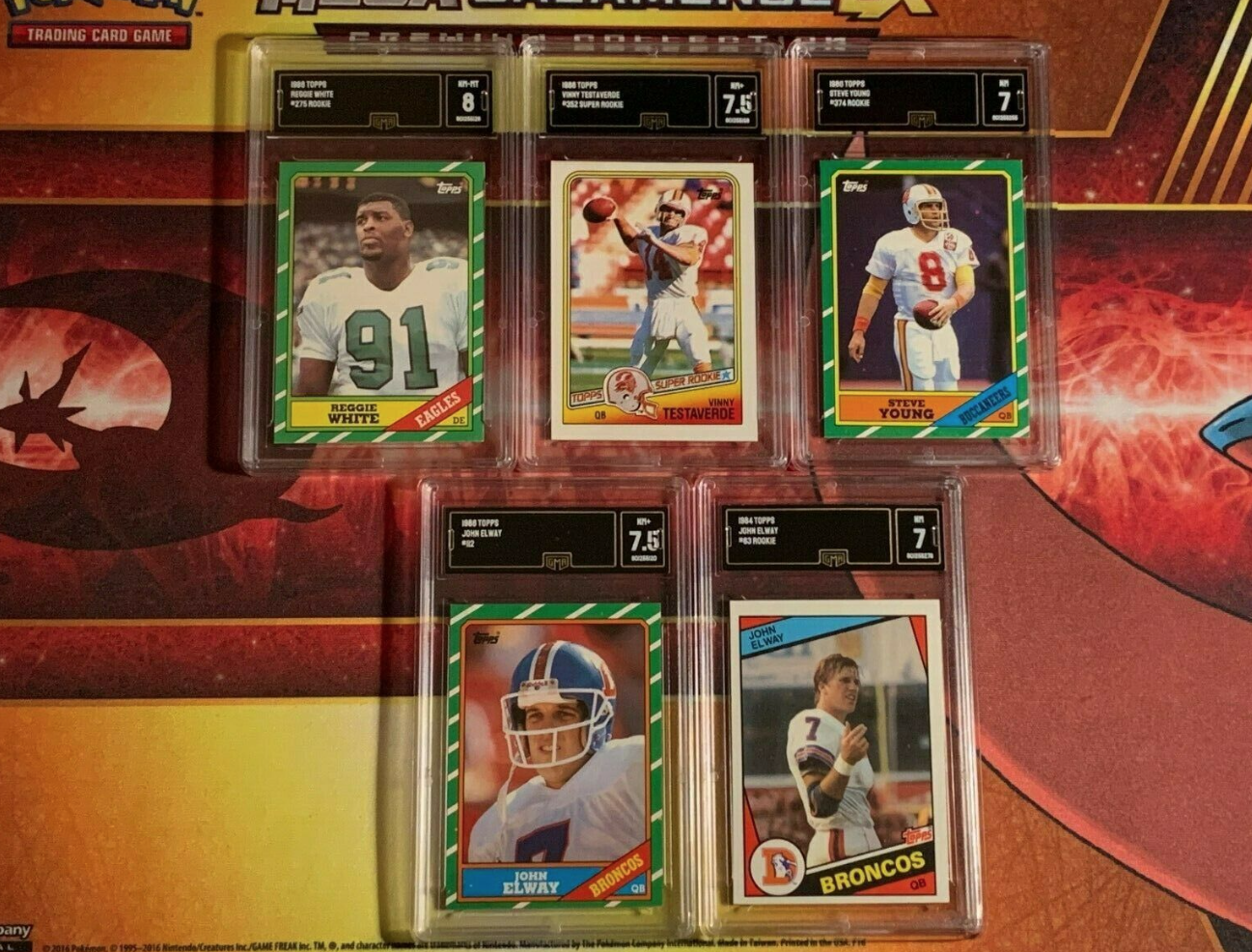 Price: 2,999.99 USD
Card Details:
ENTIRE INVENTORY! GRADED CARD LOT BASEBALL FOOTBALL HOCKEY RICE YOUNG RC ROOKIE




   Hello and welcome to PODY PRODUCTS! This listing is for this entire store's active inventory. EVERY SLAB CURRENTLY FOR SALE IN THIS STORE! ALL ITEMS! lol. So, if you want to know every single slab included and see close up pics, simply go over every card this store has for sale, because it's all included!
   That includes a ton of rookies from goats such as Jerry Rice, Steve Young, Reggie White, John Elway, Tony Dorsett, Jaromir Jagr,
Ken Griffey jr
.(bloody Scar) error, and much more! There are a bunch of amazing error cards too! There are currently 95 slabs for sale in this store. After price reductions the total inventory is at $6,866.98 + a bunch of S&H, but for this listing, to buy it all in one go, we're willing to let it go for as low as $3,000 with free S&H! 
   We sell slabs slowly, but consistently out of this store, so act fast or the total number of slabs is going to drop. Good luck and we wish you the best!