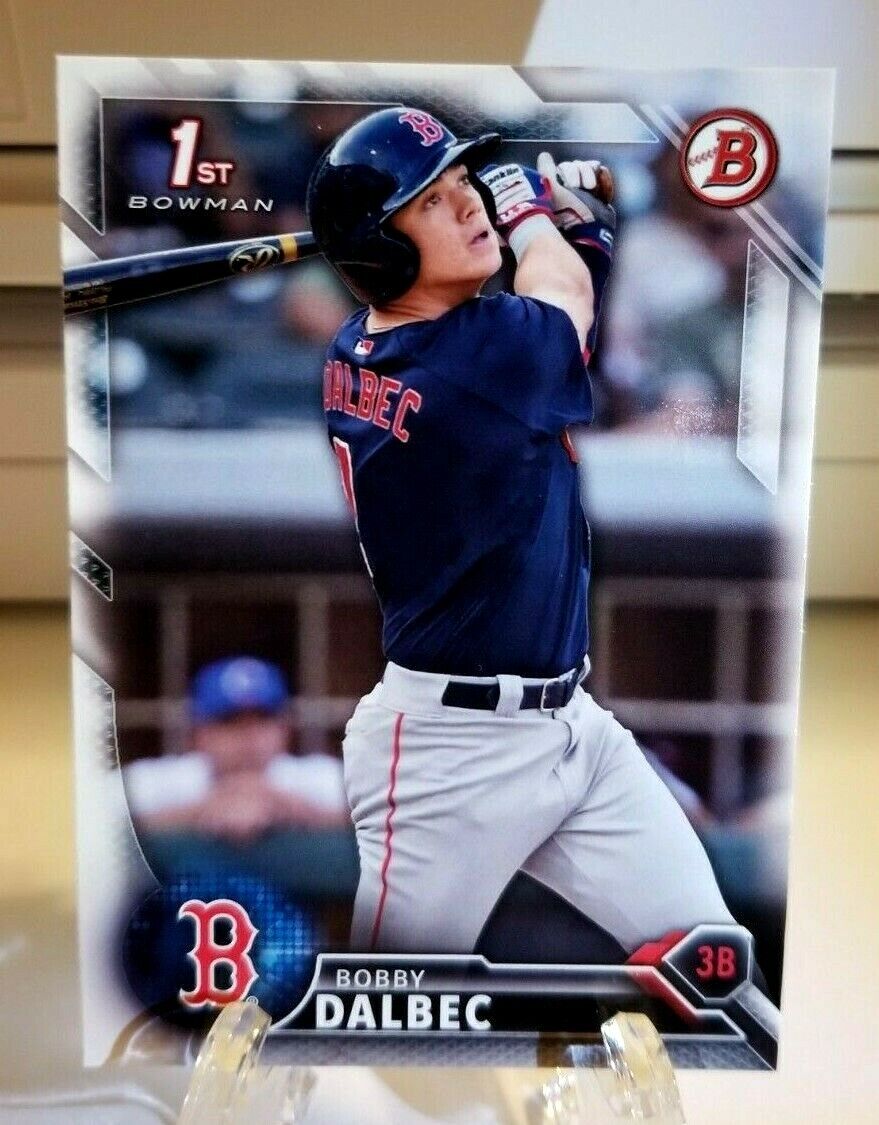 Price: 6.99 USD
Card Details:
Bobby Dalbec 1st Bowman, 2017 Bowman Draft #BD-99, a Top 2021 MLB Rookie! HOT




Bobby Dalbec Rookie Card
2017 Bowman #BD-99
1st Bowman!
He is a top rookie for 2021!
All my raw cards ship in a penny
sleeve, top loader, in a team bag, and with cardboard also used for protection. 
I hate it as a collector to receive poorly packaged cards. 
I package the cards
well so that they have the best chance of arriving just as they were when I
packaged them up.
Thanks