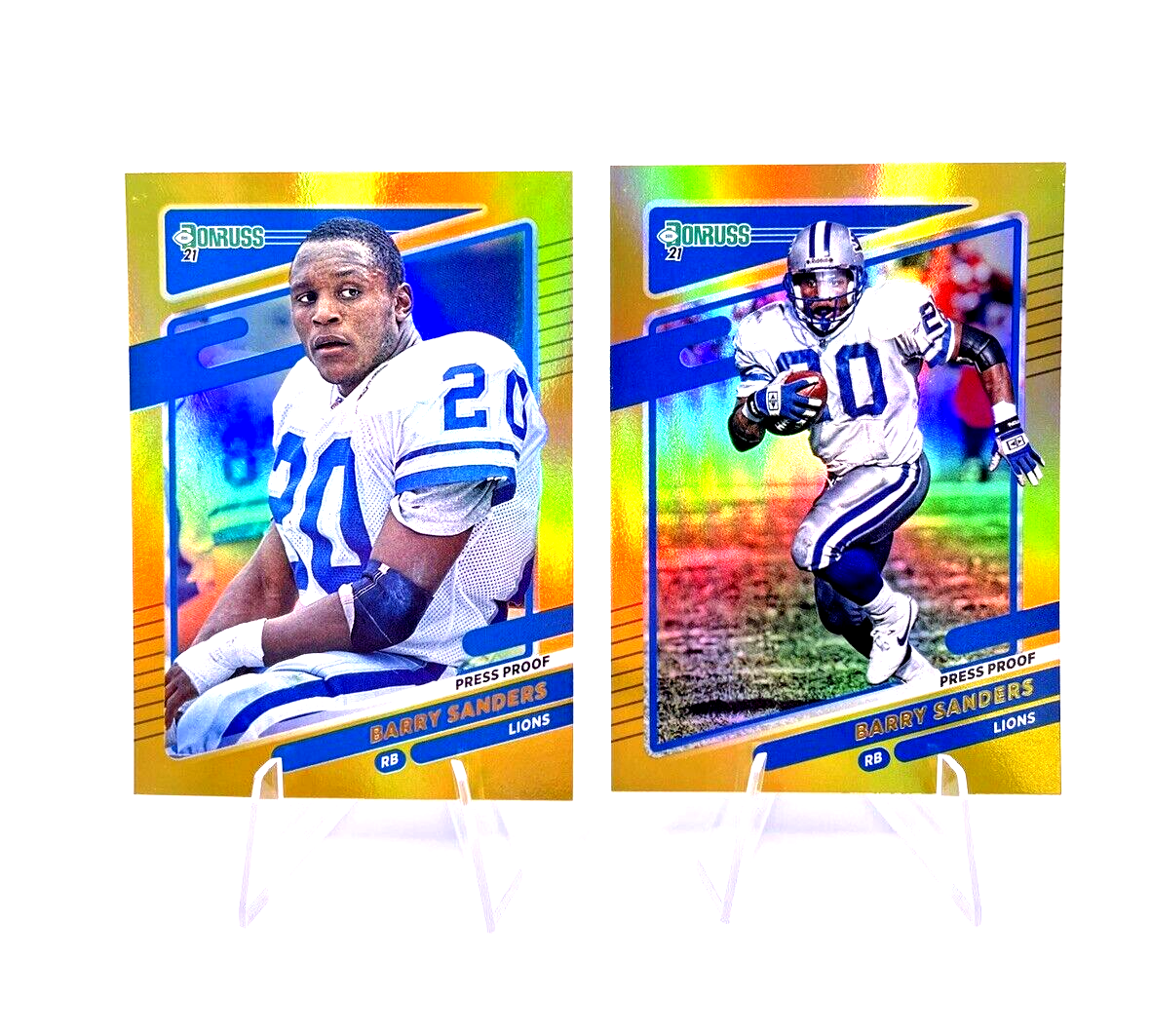 Price: 9.95 USD
Card Details:
Barry Sanders Set 2021 Panini Donruss Gold Press Proof Holo Card Helmet On Off




Any questions feel free to ask.  I am a collector as well and ship cards with great care. Check my other listings for more great cards!
I have never graded a card, so my listed cards aren't picked through, and am not an expert in grading. Any graded cards in my store were purchased from other sellers. I do my best to make note of any serious flaws or damage to any card. If a card is shown in a one touch case, the card will be shipped in that case. 
Cards over $20 ship protected by top loader, team bag, cardboard and bubble wrapped inside a bubble mailer. Packaged with great care. 
Cards under $20 Shipped with USPS First Class in PWE and top loader sealed inside a team bag with Ebay tracking and insurance.