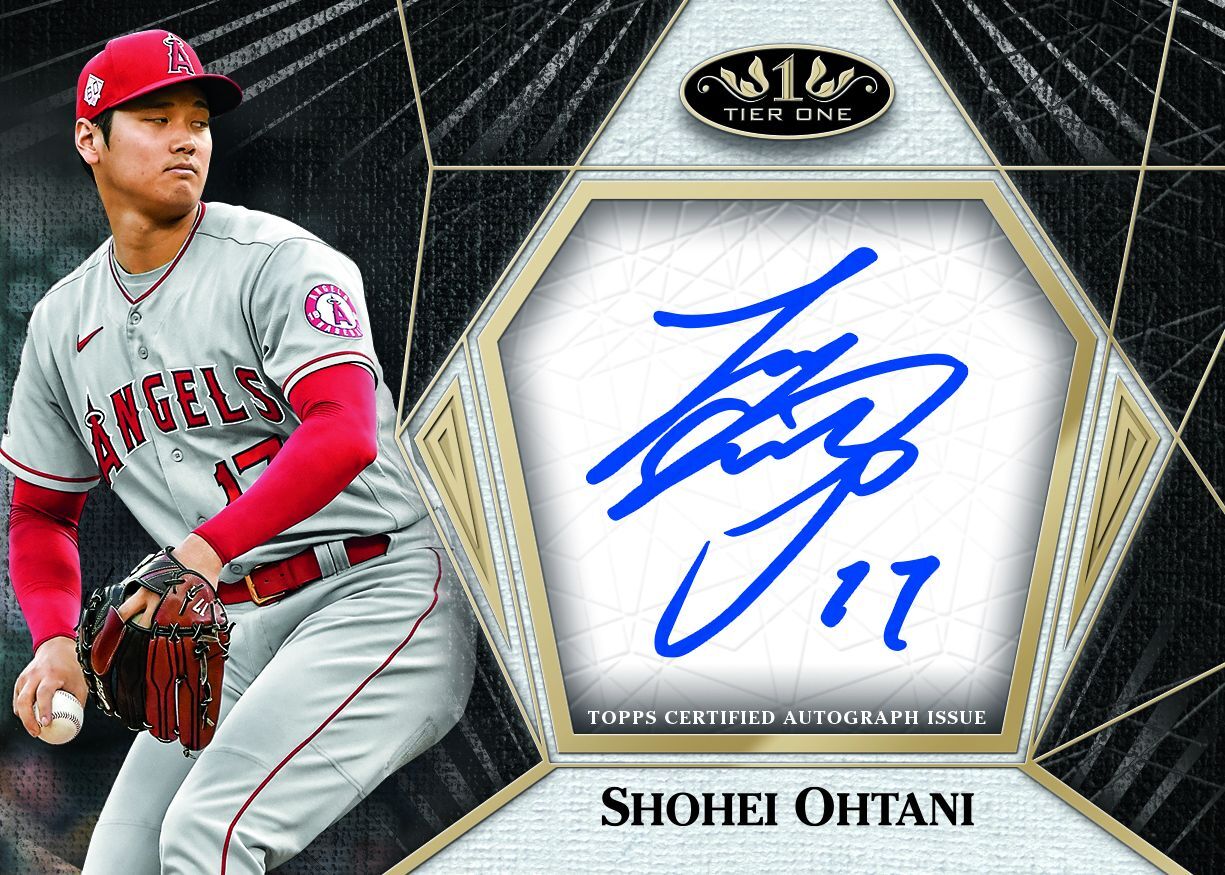 Price: 11.99 USD
Card Details:
2022 Topps TIER ONE MLB * RANDOM TEAM BREAK * HOBBY BOX #7 * Babe Ruth 1/1 AUTO?




LADIES AND GENTLEMEN,
WE CORDIALLY WELCOME YOU TO
SOUTH BAY BREAKS
WHERE UNREAL HITS
ARE PULLED FOR OUR
PASSIONATE, DEDICATED, AND EDUCATED
COMMUNITY OF COLLECTORS
TWICE A WEEK LIVE ON YOUTUBE.
1ST TIMER? FREE PACK!
WHEN YOU MAKE YOUR FIRST
PURCHASE IN THE YOUTUBE LIVE CHAT.
 … WHERE TO FIND US …
OTHER BREAK AUCTIONS
YOUTUBE
INSTAGRAM
FACEBOOK

 THE BUYER OF THIS LISTING WILL RECEIVE
ALL CARDS OF THE PLAYER(S) REPRESENTED ON THE CARD(S) OF:
ONE RANDOM TEAM
FROM SBB'S LIVE HOBBY BOX BREAK OF
2022 TOPPS TIER ONE MLB #7
 …PLEASE NOTE…
YOU ARE NOT PURCHASING
A SEALED CASE OR BOX OF
2022 TOPPS TIER ONE BASEBALL CARDS.
THE BUYER OF THIS LISTING WILL RECEIVE
ONE RANDOM TEAM
FROM OUR LIVE HOBBY BOX BREAK DETAILED ABOVE.
FEEL FREE TO BUY MULTIPLE RANDOM TEAMS!

 BOX DETAILS
1 PACK PER BOX … 3 CARDS PER PACK
2 AUTO'S … 1 RELIC … ALL HITS!
 THE BREAK LISTED ABOVE
WILL OCCUR LIVE ON YOUTUBE
NO EARLIER THAN THE FOLLOW DATE,
AT THE FOLLOWING TIME:
THURSDAY, AUGUST 11TH
7:00pm PDT / 10:00pm EDT
*** PLEASE NOTE ***
WE BREAK AS SOON AS ALL TEAM/DIVISION SPOTS ARE SOLD.
IF WE DON'T FILL ALL SPOTS PRIOR TO OR ON THE BREAK DATE ABOVE,
YOUR BREAK WILL OCCUR IN THE NEAR FUTURE.
TO VIEW THIS BREAK DURING THE DATE/TIME ABOVE,
PLEASE CLICK HERE OR VISIT THE FOLLOWING LINK:
HTTP://WWW.YOUTUBE.COM/C/SOUTHBAYBREAKS
 SOUTH BAY BREAKS
LIVE ON YOUTUBE
THURSDAY + SUNDAY
7:00pm PDT / 10:00pm EDT
BE SURE TO SUBSCRIBE + CLICK THE BELL FOR NOTIFICATIONS
TO KNOW THE MOMENT WE GO LIVE TWICE A WEEK
 SOUTH BAY BREAKS OPERATES IN COMPLIANCE WITH ALL OF
EBAY'S BOX AND CASE BREAKING GUIDELINES, RULES, AND REGULATIONS.
PLEASE MESSAGE US IF YOU HAVE ANY QUESTIONS.
 ANY CARD PULLED WITH MULTIPLE PLAYERS/TEAMS WILL HAVE THE OWNER DETERMINED
BY RANDOMIZING THE TEAMS IMMEDIATELY AFTER THE BREAK
VIA RANDOM.ORG UNLESS ONE BUYER OWNS MORE THAN
51% OF THE TEAMS OF THE PLAYER(S) REPRESENTED ON THE CARD.
FOR COLLEGIATE PRODUCTS, THE CARD(S)
WILL GO TO THE BREAKER(S) WHO IS ASSIGNED
THE TEAM/DIVISION THAT DRAFTED THE PLAYER.
IF THE PLAYER IS UNDRAFTED, THE CARD(S) WILL GO
TO THE BREAKER WITH THE TEAM TO WHICH THE PLAYER FIRST SIGNED.
ANY UNDRAFTED/UNSIGNED PLAYERS WILL BE RANDOMIZED.
 FREE SHIPPING VIA USPS FIRST CLASS
WE COVER TOP LOADERS AND BUBBLE MAILERS
BUYER IS RESPONSIBLE FOR INSURANCE UPON REQUEST
 PLEASE NOTE
ALL SBB PURCHASES ARE FINAL AND MUST BE PAID
IMMEDIATELY BY WINNER UPON CLOSURE OF AUCTION OR LISTING.
PURCHASING THIS AUCTION DOES NOT GUARANTEE YOU ANY CARDS.
RETURNS WILL NOT BE ACCEPTED.
IF PAYMENT IS NOT RECEIVED AT LEAST TWO HOURS
PRIOR TO THE LIVE BREAK TIME DETAILED ABOVE,
YOU FORFEIT YOUR TEAM IN THE BREAK AND ANY
PLAYERS ASSOCIATED WITH THE BREAK DETAILED ABOVE.
 JOIN US TO PULL HOT FIRE WITH OUR FAVORITE FOLKS!
 THANKS AND HAPPY BREAKING,
JACK LUMBER + GIL THE THRILL