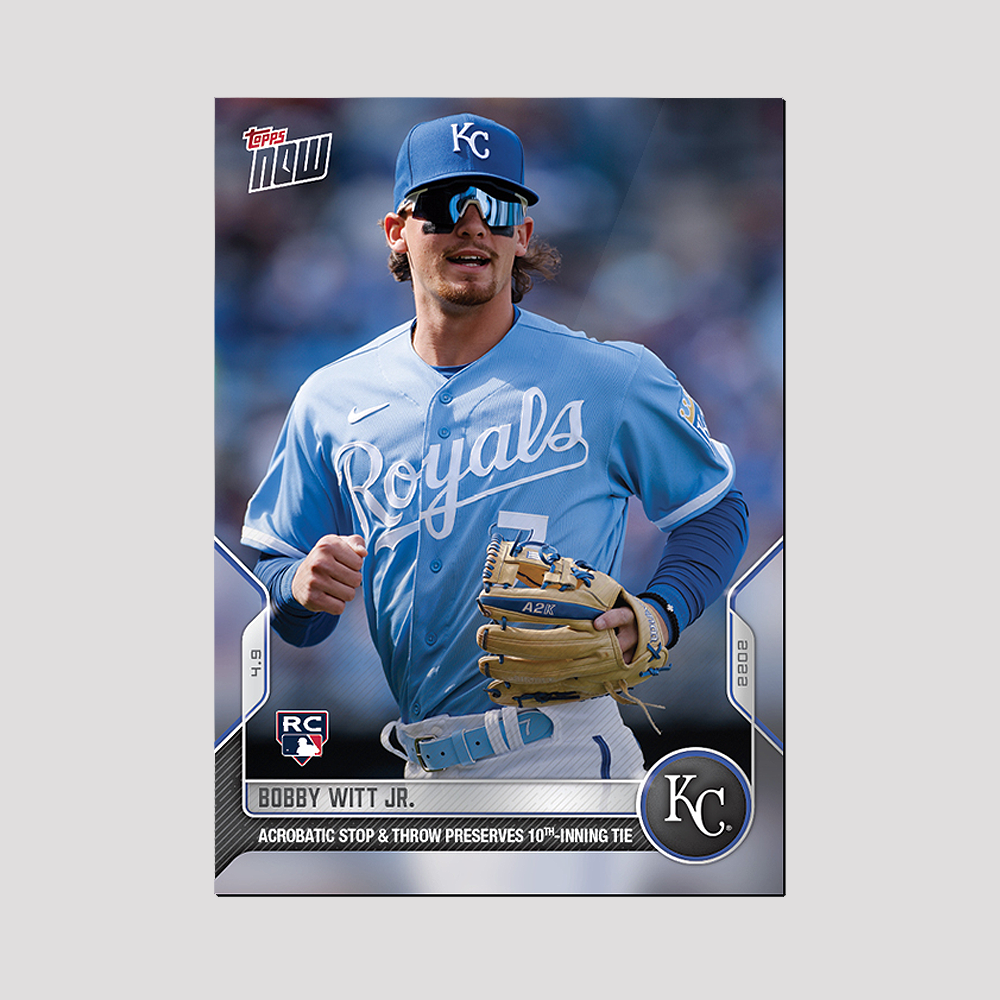 Price: 19.95 USD
Card Details:
2022 Topps NOW Bobby Witt Jr. MLB Kansas City Royals Rookie Card RC #21 PR 6016




 
 
Year / Make:
 
2022 Topps NOW
 
 
 
Extras:
 
💥 Limited Edition Print Run, Acrobatic Stop & Throw, Rookie, RC


 
 
 
Card Number:
 
#21
 
 
 
Gradeability:
 
Sharp corners, centered, no apparent dings or scratches, cards always moved from pack, to photo to sleeve/toploader.
 
 
 
Highlights:
 

Hot MLB Rookie – Bobby Witt Jr. Collect his first MLB Hit on 4.7.22 and just a few days later performs an acrobatic defensive play to seal the win for the Royals!
Bobby Witt has really started to connect with the ball lately!
Witt Jr. has a legitimate chance for 2022 MLB Rookie of  the Year if he can catch up to Julio Rodriguez!
Limited Edition print run of just 6,016 in total
IN HAND – READY TO SHIP

 
 
 
United States Shipping:
 
ALL CARDS WILL BE SHIPPED IN TOPLOADERS OR CASES
Fast, first class or priority mail shipping with tracking. (select at checkout)
 
 
International Shipping:
We ship worldwide by Priority Mail with tracking and insurance. Some countries also qualify for the less expensive first class mail option with tracking.

Buyer also has the choice to participate in eBay's Global International Shipping with Priority Mail service.