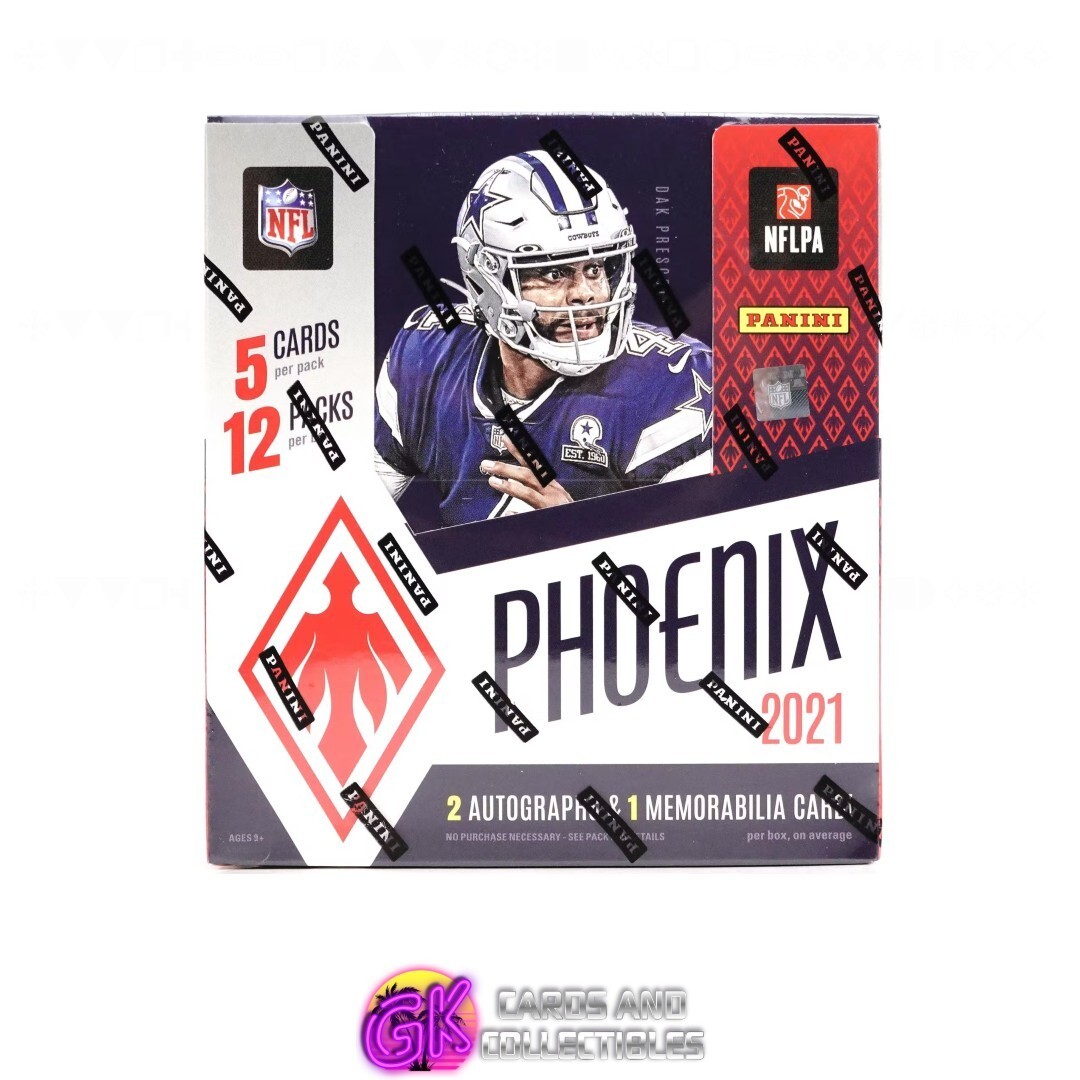 Price: 22.95 USD
Card Details:
2021 Panini Football Phoenix Hobby Box Random Team Break #1




If you're new to the box breaking scene, you may be wondering, what exactly is a Box Break?
That's a tricky question, because everyone does them differently.
Keep reading to see how and where we do them!
Step 1. Buy In
You've just purchased a listing. What's next?
Step 2. Sit Back
Now we just wait until all of, or at least most of the listings for a Break Sell out before we can announce when it'll take place.
We'll make sure to shoot everyone who is attending a message of when and where it'll take place once we get to this point.
Step 3: Tune In!
Tune into our YouTube at the designated date and time.
At the start of the stream, we'll randomly designate a team, player, or energy type to everyone depending on the type of Break.
Any cards pulled of your designated criteria will go to you!
Step 4. Cash Out!
If you missed the live stream, don't worry about it! You'll be able to watch the VOD on our YouTube. 
Everything is shipped out within two days of Breaks. If you have any questions, feel free to ask us!
Details About THIS Break:
This Box Break consists of 1 Hobby Box of 2021 Panini NFL Phoenix.
There are a total of 32 spots in this Break. One for each team in the NFL.
This Break will have a total of 2 Autographs and 1 Memorabilia Card.
Where to View:
We will always stream on YouTube, and you'll be able to find past streams in our "Livestreams" playlist.