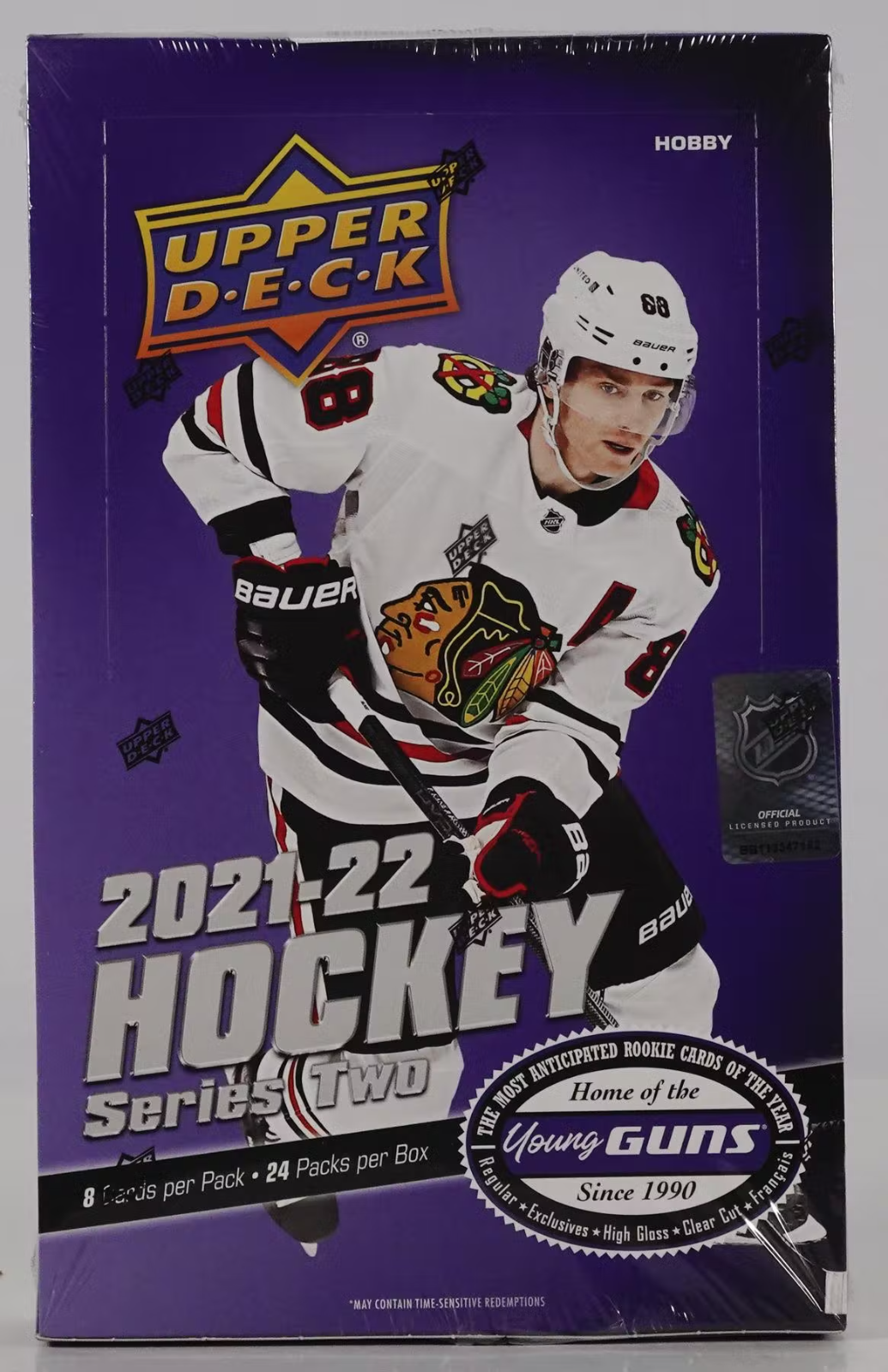 Price: 6.00 USD
Card Details:
2021-22 Upper Deck Series 2 Hockey Hobby Box Break # 11




PLEASE READ HOW MY BREAKS WORK …. 
– WHEN YOU BUY A TEAM IN THIS BREAK YOU OWN EVERY SINGLE CARD FOR THE TEAM YOU PURCHASED.  NOT JUST THE HITS BUT ALSO THE BASE. YOU GET ALL OF THEM . I KEEP NOTHING
– THE BREAK WILL BE LIVE ON YOUTUBE…. I WILL SEND A MESSAGE TO EVERYONE IN THE BREAK A DAY BEFORE WITH THE DATE, TIME AND CHANNEL INFO , THE VIDEO WILL BE AVAILABLE TO WATCH FROM THAT POINT ON FOR ANYONE THAT ISNT ABLE TO JOIN LIVE.
I UNDERSTAND THAT NOT ALL TEAMS ARE FAST SELLERS, I ALSO UNDERSTAND THAT ITS FRUSTRATING TO BUY INTO A
BREAK AND WAIT FOR THE OTHER TEAMS TO SELL…. THEY FILL UP AS FAST AS PEOPLE BUY THEM AND THATS 
OUT OF MY CONTROL SO PLEASE KEEP THAT IN MIND….  WHAT I CAN DO TO PREVENT LONG WAITS IS THIS…
THERE ARE 32 TEAMS AVAILABLE … WHEN THE  27TH TEAMS IS SOLD…  I WILL SET THE BREAK FOR THE NEXT DAY…. I 
WILL MESSAGE EVERYONE THAT PURCHASED A TEAM THAT IS TIME TO BREAK AND DISCOUNT THE 5 REMAINING TEAMS 
FOR ANYONE THAT WANTS TO PICK UP A CHEAP TEAM… IF THERE ARE ANY UNSOLD TEAMS – THE CARDS FROM THAT 
TEAM WILL GO TO THE EBAY PAGE FOR SALE AS SINGLES. 
BREAKS SHOULD BE FUN SO IF YOU HAPPEN TO PURCHASE A TEAM AND GET NOTHING… I WILL SEND YOU A CARD FROM MY COLLECTION FOR WHAT EVER TEAM YOU PURCHASED. NO ONE WILL BE EMPTY HANDED . I ONLY DO HOCKEY BREAKS AND I ONLY OPEN
UPPER DECK
HOBBY BOXES…..
BREAKS SHOUD BE EXCITNING AND PRICED REASONABLE NOT EXPENSIVE AND DISAPOINTING !!!
I WILL ALSO COMBINE SHIPPING FOR ANYONE THAT BUYS MORE THAN ONE TEAM. SHIPPED WITH TRACKING, CONTACT ME FOR INTERNATIONAL SHIPPING
MESSAGE ME WITH ANY QUESTIONS