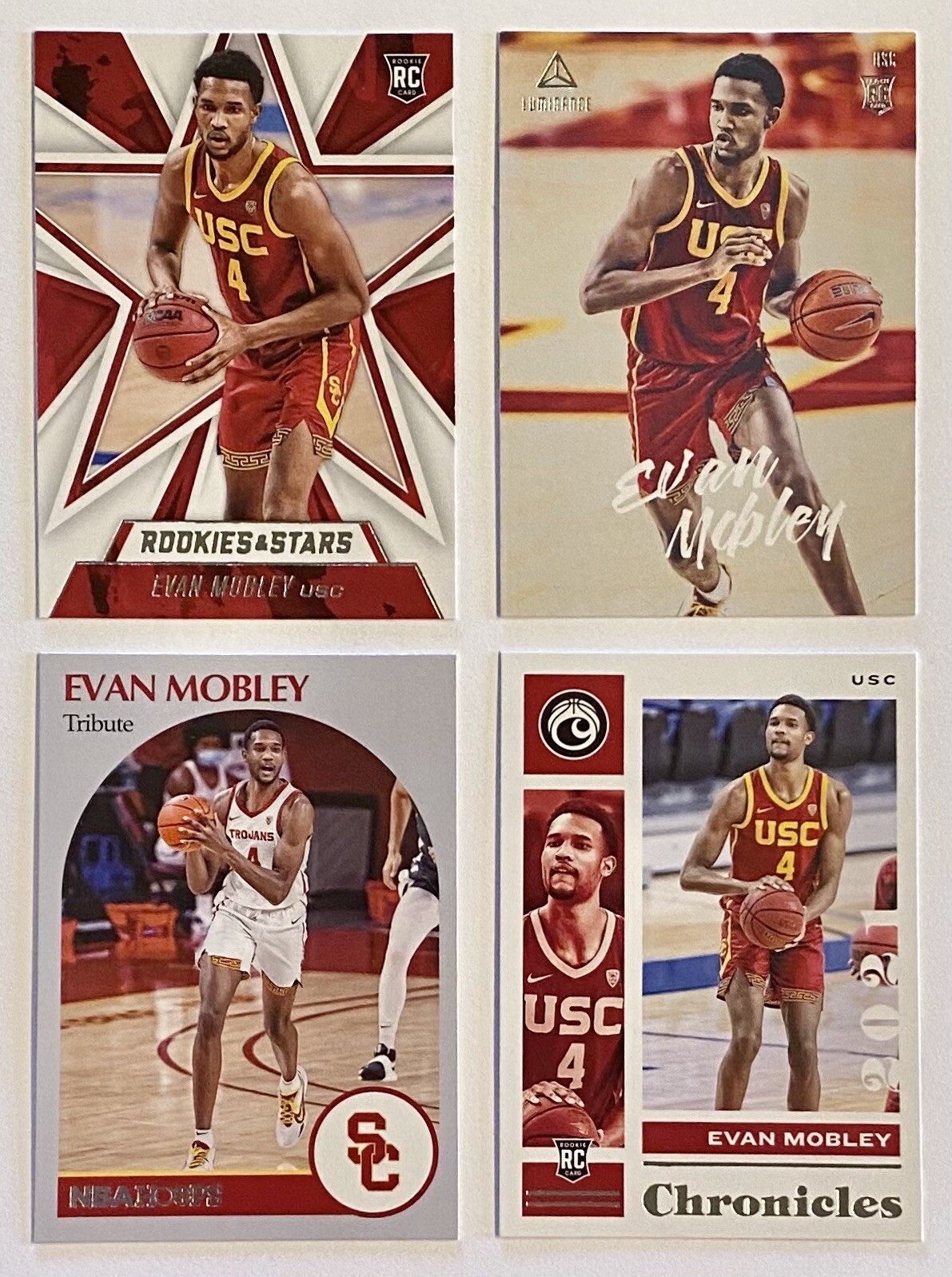 Price: 10.00 USD
Card Details:
2021-22 Chronicles NBA Draft Evan Mobley Rookie Lot x 4 All RC Cleveland Cavs




Thank you for checking this listing out, please take a look at my other listings, I have about 98% basketball and 2% football/baseball/golf/nascar. All shipping remains free at this time.
Shipping is FREE via eBay Standard Envelope Shipping with TRACKING through USPS. This feature is now how I ship all of my individual listings that sell for $18 or below. This method is replacing pwe shipping and this will be so much better because it includes tracking; and is still FREE. Each Standard Envelope card is in a penny sleeve, top loader or card saver case, and a team bag, then the card is taped in between two thin pieces of card board then taped inside the envelope so the card/case does not move and makes it through the sorting machine 99+% of the time.
If you buy an item for $18 or more then it will be shipped First Class in a bubble mailer with tracking. Additionally, if you buy multiple items and the price total is $18 or more then I will upgrade shipping to First Class in a bubble mailer for free. Check out my other listings, I may have other singles or lots you're interested in. Feel free to make an offer or message me.
I always ship out either the same day or the next day. Please message me if you have any questions, Thanks again!