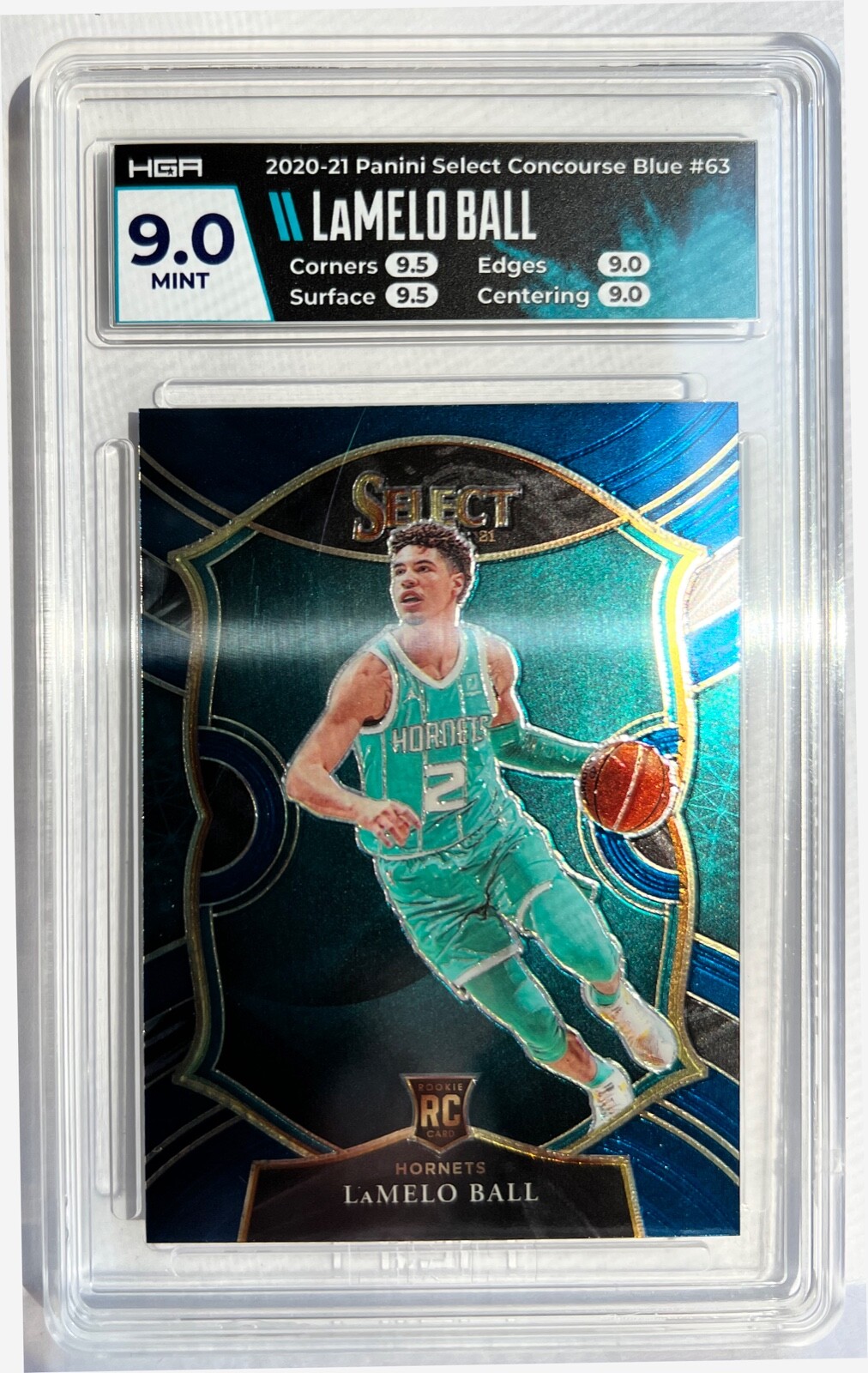 Price: 34.99 USD
Card Details:
2020 Select LaMelo Ball Rookie – Concourse Blue #63 – HGA 9 Mint




HGA 9 Mint grade
*****
Shipping info: Cards are packed in sturdy, safe packaging to ensure they reach you in the best possible condition. Lots will be packed in plastic cases or cardboard. Individual cards or very small lots will be in penny sleeves and/or semi-flexible top loaders, like the ones preferred by grading companies, and packed between thick cardboard. All cards are shipped in padded envelopes or boxes with substantial packing material/padding.
On multiple orders, I combine orders and provide refunds of some shipping costs.
Questions: 
If you have any questions, or would like to see additional photos, feel free to email me.
About me: You can buy with confidence. I've been an eBay seller for over 20 years and have 100% positive feedback.