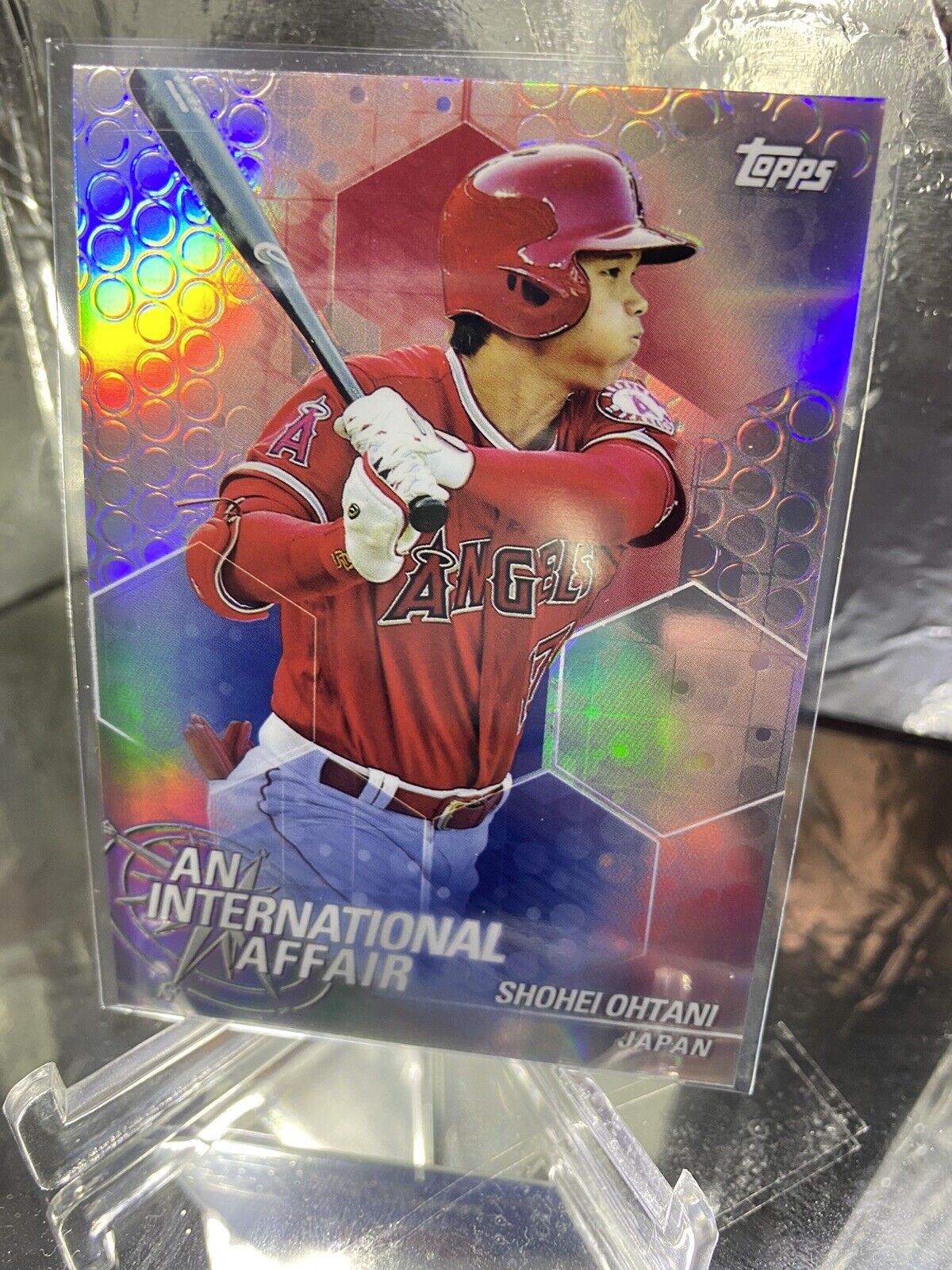 Price: 19.99 USD
Card Details:
2018 Topps Chrome Update "Intern'l Affairs" – Shohei Ohtani – Rookie – Angels




2018 Topps Chrome Update "International Affairs Refractors" – Shohei Ohtani – Rookie – Los Angeles Angels – Card #IA-SO
Card pictured is what ships. Card in Penny Sleeve in Top Loader in Resealable Team Bag Sleeve included. We are happy to offer additional photos at your request.
FREE SHIPPING!! – Shipped professionally secure through USPS via EBay's Standard Envelope for Trading Cards. (TRACKING INCLUDED).
ProDeckSports is a sports card resale store. All cards are pack fresh. Opened and sleeved immediately in house. Any card defects will be clearly stated in the listing. Money-back Returns are accepted within 30 days. No questions asked.