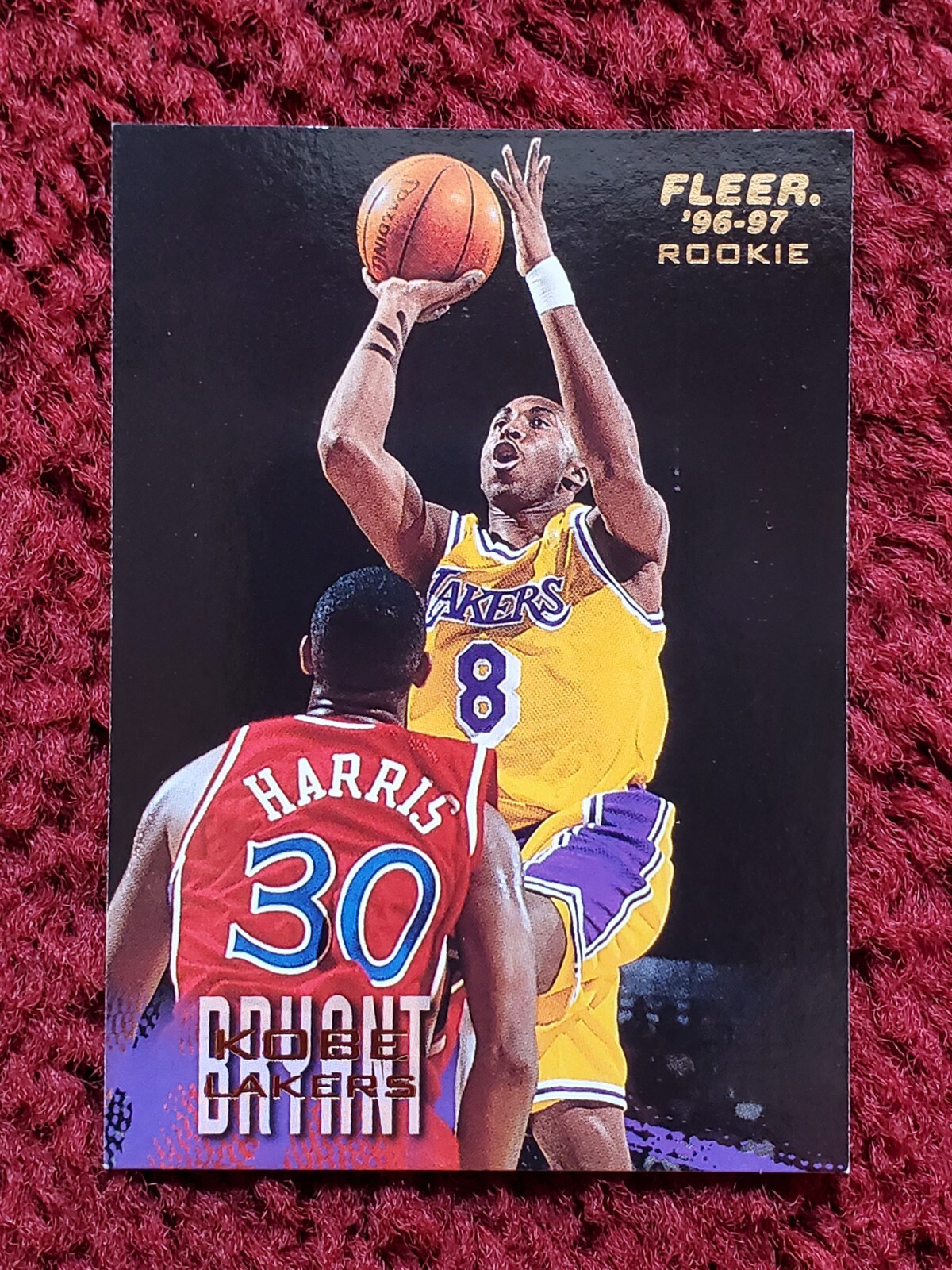 Price: 19.99 USD
Card Details:
🔥1996-97 Fleer Kobe Bryant Rookie Card #203🔥




🔥1996-97 Fleer Kobe Bryant Rookie Card #203>>>>CARD IS IN GOOD CONDITION, Slight chipping on corners, CLEAN SURFACE (Please view photos before purchase)🔥
_________________________________________________
You get Red Carpet Service from Red Carpet Sports Cards,
Every card comes with pictures of condition of card.. any defects with the cards will be noted in the description. Every card in stock is kept in sleeves and top loaders, always kept in room temperature climate and never been shoved in the attic, basement, shed. Every card has been handled with care. Not every card has been apart of our collection for years, raw cards have been bought through auctions aswell. We have raw cards and graded cards. MORE CARDS WILL BE AVAILABLE IN OUR STORE SHORTLY.
(IF WE DON'T HAVE A CARD IN STOCK JUST ASK AND WE WILL GET IT).
Shipping:
[We use Ebay Standard $0.93 but in a YELLOW BUBBLE MAILER rather than a standard white envelope. We believe highly in the protection of cards in this hobby. We would rather protect your cards in bubble mailers than take the risk in a standard envelope of it getting bent or damaged. Better protection equals happy customers.]
Combined shipping for multiple orders.
** If multiple orders, please wait for invoice or send us a message**
Shipping within 24-48hrs
Every card is put in sleeve and top loader and bubble wrapped.
Every card will be well protected wrapped in bubble wrap and other safe standards our company uses to keep your cards safe. WHY?.. because after you make the purchase they are YOUR CARDS. And we always take care of our customers with Red Carpet Service. There will be insurance on the cards when shipped.
YOUR FIRST PURCHASE COMES WITH special discount on YOUR NEXT PURCHASE FOR EVERY NEW CUSTOMER.
Thank you for your service 🤙_________________________________________________