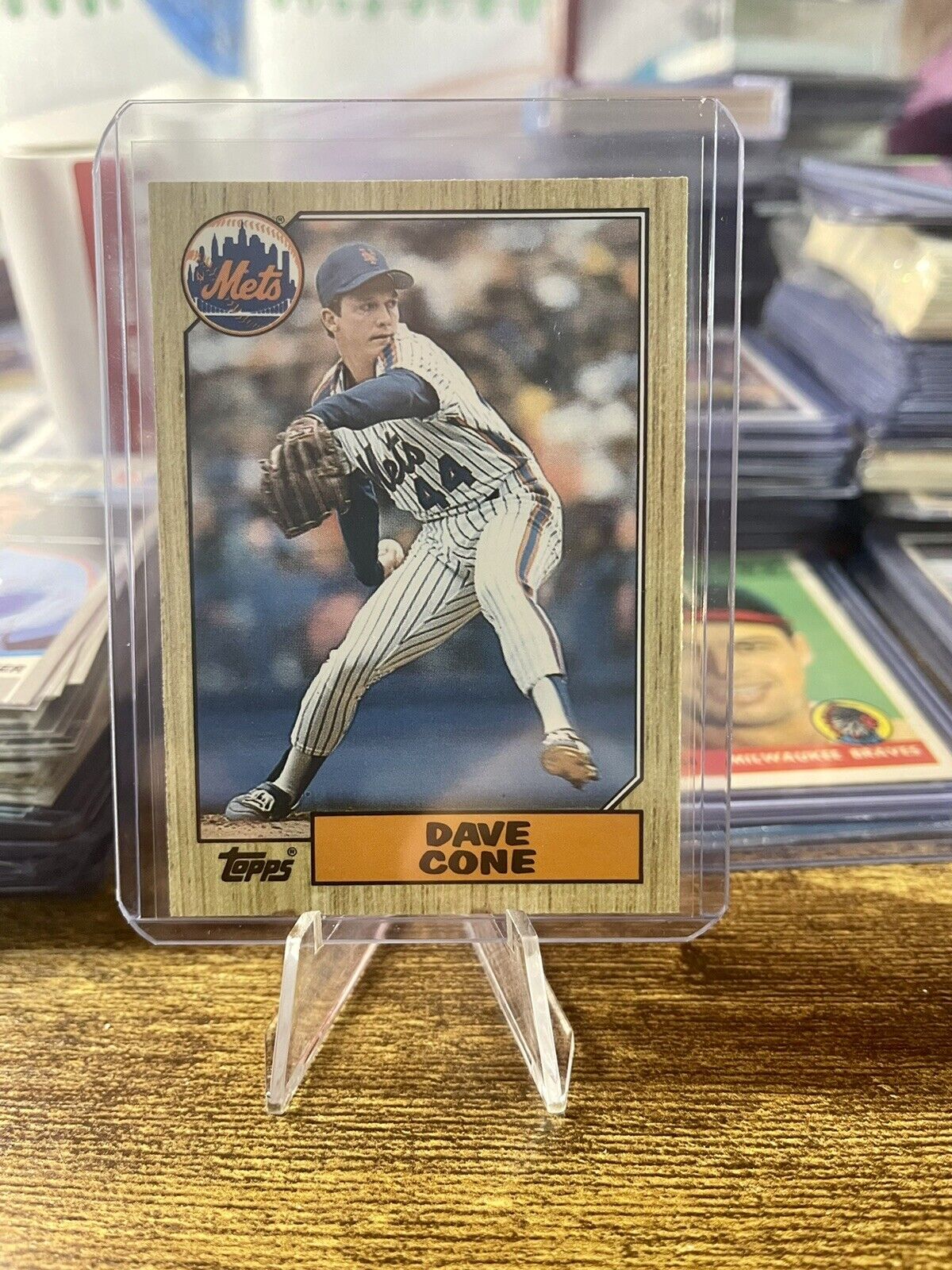 Price: 1.99 USD
Card Details:
💥David Cone💥1987 Topps Traded #24T💥MLB ROOKIE CARD💥




*PURCHASE WITH CONFIDENCE* *ALL CARDS ARE IN NEAR MINT CONDITION OR BETTER, AUTHENTIC AND ORIGINAL, UNLESS OTHERWISE NOTED IN THE DESCRIPTION* *I DO NOT DEAL IN ANY FAKES OR REPRINTS WHATSOEVER* *CARDS WITH MULTIPLE QUANTITIES AVAILABLE MAY NOT BE THE CARD PICTURED, BUT WILL AT LEAST BE IN NEAR MINT CONDITION WITH SHARPCLEAN EDGES AND CORNERS* *ANY CARDS THAT ARE NOT IN AT LEAST NEAR MINT CONDITION WILL NOT BE LISTED IN MULTIPLE QUANTITIES, WILL HAVE A SINGULAR LISTING AND THE PICTURE WILL BE THE ACTUAL CARD THAT IS LISTED* *I TRY MY BEST TO DO THIS WITH MOST CARDS THAT ARE PRE-1981, REGARDLESS OF THE CARD CONDITION* *IF YOU WANT A GUARANTEED GEM MINT CARD, YOU NEED TO BE SHOPPING FOR AND BE WILLING TO PAY THE COST OF A PSA, BGS OR SGC GRADED CARD(S)* *ALL CARDS ARE SECURELY PACKAGED AND PROMPTLY SHIPPED WITH USPS TRACKING* *ALL CARDS OVER $20.00 ARE SHIPPED USPS FIRST CLASS MAIL*

All vintage cards (PRE-1981) will each have their own single listing with pictures of that particular card only. Please make sure to check the card condition under item specifics and examine the provided pictures of the card carefully. Please send any questions or requests for more pictures of the card prior to card purchase. Understand that vintage cards are rarely in NM-MINT condition unless graded. The most common flaw in vintage cards is the centering. I do my best to describe any flaws with vintage cards in the item description. Modern cards (1981-NOW) will have a single listing of that particular card if the card is flawed in some way and the pictures, card condition and description will describe the flaw to the best of my ability. Modern cards with multiple quantities available will all be at least EX-MINT, so please check the card condition under item specifics. Listings with multiple quantities may not picture the card you purchase but is comparable to the card you'll receive.